Belleville, Wisconsin is a hub for recreational activities.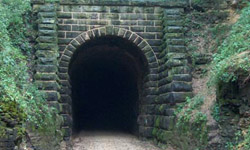 Badger State Trail bike path goes for 40 miles between Madison and the Illinois border. You can park near the Belleville Post Office and start your journey by the old train station. The trail features the 1,200 foot Stewart Tunnel, a unique tunnel that has enough of a curve to it that light will not show through. (So bring a flashlight!) Best to walk through the tunnel rather than try to ride it on your bike. The Badger State trail connects to the Jane Addams Trail in Illinois that continues to Freeport, IL. Stewart Tunnel picture courtesy Wisconsin DNR.
The Badger Trail connects to the Capitol City, Military Ridge and Sugar River state trails. Please note a paid pass is required for biking on Wisconsin state trails.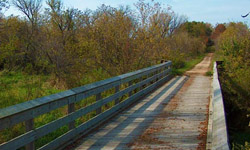 The Sugar River State Trail goes from New Glarus to Brodhead, with a short access to New Glarus Woods State Park. The headquarters is in the restored 1887 railroad depot in New Glarus. North of Brodhead the trail goes over a replica covered bridge. Sugar River State Trail Bridge picture courtesy Wisconsin DNR.
Brooklyn Wildlife Area is located between the villages of Oregon, Brooklyn and Belleville. The 2,608 state-owned acres (with easements that bring the acreage total up to 3,531 for public use) includes Story Creek, a Class 2 trout stream.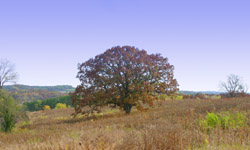 New Glarus Woods State Park is just minutes away from Belleville and is open year round. The 435 acre park features woods and prairie hiking, camping, bicycling, and snowmobiling. A playground area and picnic shelters with charcoal grills and bathrooms are available.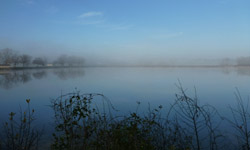 Lake Belle-View is a man-made lake fed by the Sugar River in the heart of Belleview. Playgrounds, picnic areas, and basketball courts are available. Walking and biking paths circle the lake. Fishing is limited but the Sugar River is nearby for those wanting to try their angling luck.
Paoli was established in 1847 and by the mid-1870s was an active community with a gristmill, cheese factory, dance hall and several tradesman. Today this thriving area has art galleries, antiques, shops, and dining. It is also a popular meeting place for bicyclists who ride the picturesque rural roads including Range Trail.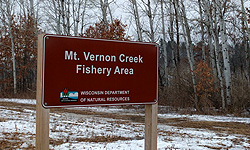 Mount Vernon Creek Fishery Area is just 10 miles outside of town for trout fishing enthusiasts. The DNR fishing area encompasses over 350 acres with eight miles of Class 1 trout waters with the remainder at Class 2 status. But you don't have to have a pole in hand to enjoy the area: there are oak woods and prairies to hike and a well-known spring sits on the northwestern part of the property.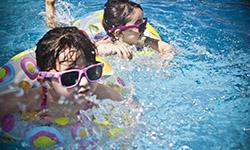 Belleville Community Pool is open during the summer. Lap swim, open swim, adult lap, water aerobics, parent/tot and swimming lessons are available.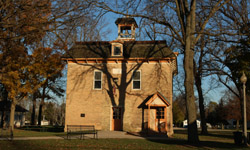 Library Park is centrally located at the intersection of River Street and Main Street. This idyllic setting features a gazebo, fountain, and the old library building is still used as a pubic meeting place.
Music in the Park is a free public event sponsored by the Belleville Public Library, Belleville Area Cultural Foundation and local businesses. On Tuesday evenings in June and July you'll find a wide variety of different music artists performing in the evenings in Library Park.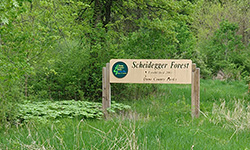 Scheidegger Forest is located just north of Paoli off of Range Trail (a favorite scenic road for bicyclists.) This Dane County park features a mile loop of hiking trails, shelters and a restroom on almost 80 acres of woods composed of mainly oak and hickory.